Appearance
Edit
Brooke is a Pearl colored Siamese cat like her Mother. She has blue eyes and a white patch of fur on her chest.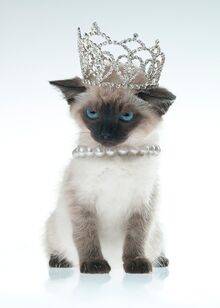 Personality
Edit
Brooke is a diva like her Mother and loves to show off. She can't stand being wrong and will argue until you say she is right. Brooke holds grudges and won't let them go until she thinks she's been brought justice. Brooke is quite mean and snappy so try to stay on her good side. When Brooke hurts someone's feelings,instead of saying "Sorry" she will just brush it off as something she ment to do.
Raised on a Ranch Brooke would kill for some girl time. She is often found in the bathroom messing around with the make-up. Brooke hates going outside in the dirt especially on a walk. Brooke tends to stay close to her Mother and they talk about girl things. Brooke is a suck-up and acts innocent around her owner and Mother. When Brooke is told to do something,she will usually bully one of her brothers into doing it for her. Brooke keeps her fur clean and has her own high and mighty bed on their owners dresser.
Family-
Mother-Maddie
Father-Cheshire
Brother-Thomas
Brother-Dino
Sister-Clarity
Crush~
TBA
Stories~
TBW
Gallery~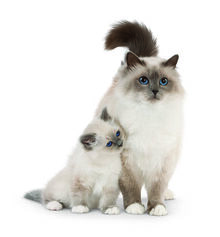 Ad blocker interference detected!
Wikia is a free-to-use site that makes money from advertising. We have a modified experience for viewers using ad blockers

Wikia is not accessible if you've made further modifications. Remove the custom ad blocker rule(s) and the page will load as expected.